STEEL
Finmasi Group's Steel Division has two service centres for the processing of flat steel products: Metalsider S.p.A. in Ravenna and Sidermed S.p.A. in Mordano di Imola. Together, with a production output of over 400,000 tonnes per year, these centres form one of Italy's most important private groups in the first processing of steel products.
Metalsider specialises in black heat-treated and pickled products, as well as in heavy plates. Sidermed specialises in cold rolled, galvanised, electrogalvanised, Aluzinc®, aluminised, prepainted and plasticised products.
Today more than ever, Finmasi Group is a solid and well-established reference point in the field, mindful of globalisation and international business development, and expanding not just in Italy but also in Europe e in the emerging markets.
Promptness, Speed, Reliability, Quality, Wide Production Range are the keywords for our concept of Customer Service. The Mission of Finmasi's Steel Division is to meet customer's every need and they are able to do that thanks to highly qualified, motivated, dynamic teams, supported by ongoing investments in technologically advanced plants in terms of quality, productivity and (no least) safety.
Customers can also benefit from our long-term strategic relationships with the world's leading manufacturers, so that we can offer them the most comprehensive range of products in terms of type and quantity.
Customers can also benefit from our long-term strategic relationships with the world's leading manufacturers, so that we can offer them the most comprehensive range of products in terms of type and quantity.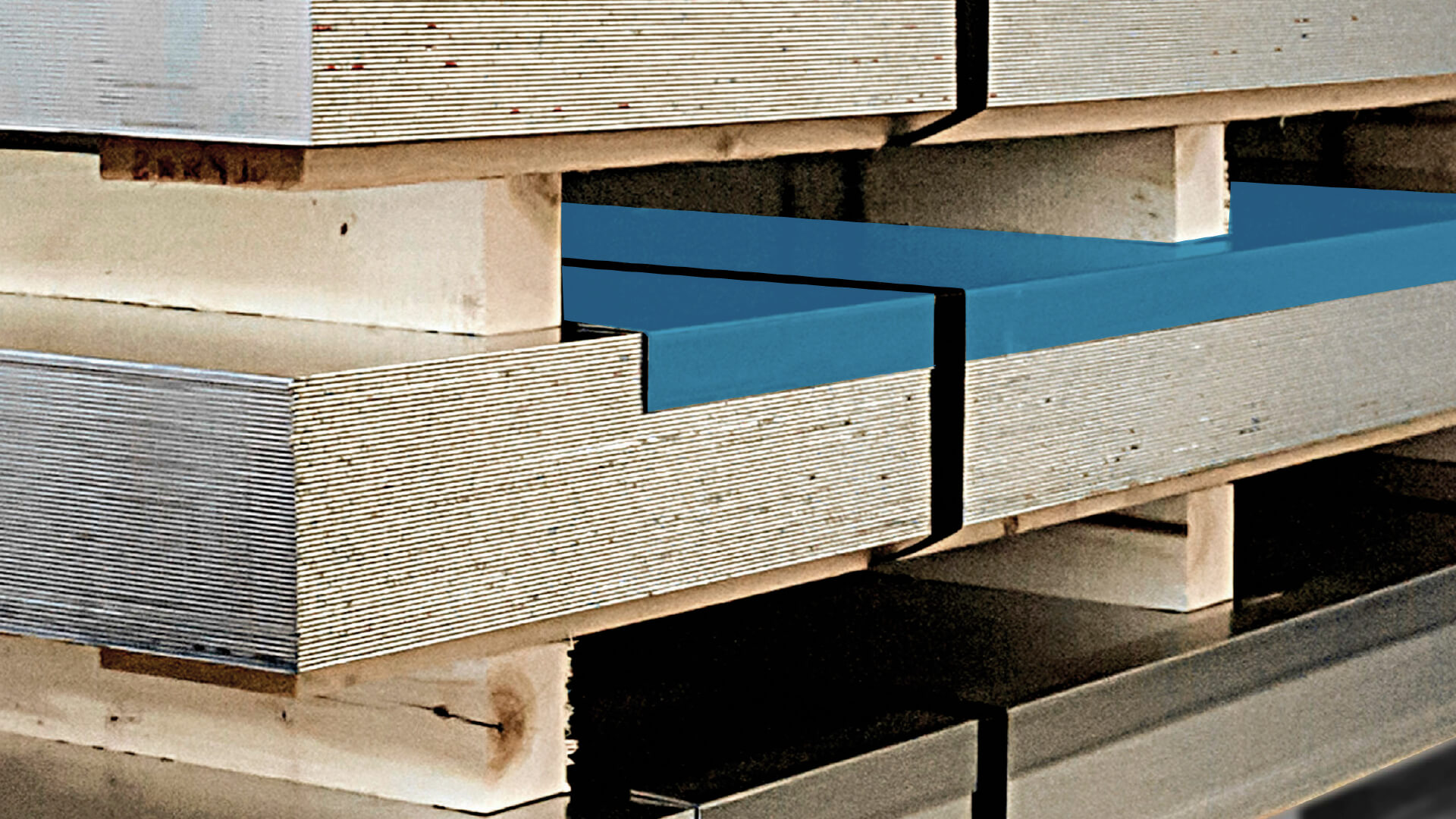 For over 60 years, Metalsider has been a leading service centre for flat steel products in Italy. Founded in Ubersetto di Fiorano, near Modena, in 1961, it then moved to the new industrial port of Ravenna in 1971, laying the foundations for the growth and development of one of Italy's most successful private steel service centres.Today Metalsider boasts a production site of 50,000 m² with over 30,000 m² of production facilities and warehouses for raw materials and finished products.Its 60 years of operations in the industry have consolidated strategic partnerships with the best suppliers in the international steel manufacturing arena, thus providing continuity, quality, broad product offerings and innovation.
Our product range is in fact one of the most comprehensive on the market: we offer black, pickled and cold-rolled steels in laser-cut, stamping, structural, high-strength, wear-resistant, anti-corrosion, tempering, cylinder and pressure vessel qualities, and coil plates in structural, wear-resistant, high-strength and heat-resistant qualities. Available sizes of coil flattened sheets range from 1 to 25 mm thick, up to 2,150 mm wide and over 15,000 mm long; coils from 1 to 15 mm thick and widths from 19 to 2,000 mm. The company's continuous investment policy has made it possible to have the most modern production facilities with over 280,000 tonnes per year of production capacity, which combine innovation in cutting processes with efficiency in every phase of production.
All production processes are carefully monitored by the operators through strict control procedures that ensure a product with tight tolerances on dimensions, cutting, flatness, centring. Brushing and calamine suction systems on all cutting plants ensure the best surface appearance, making Metalsider products particularly suitable for the most sophisticated installations.
One of the firsts in the industry, Metalsider has held for over 30 years the ISO 9001 certification issued by the RINA Certification Body, obtaining all the qualifications required by the market. For all its materials Metalsider is able to provide testing according to the main RINA, ABS, BV, DNV and Lloyd's Register standards as well as according to technical specifications in the railway and civil transport fields.
Seeking constant improvement for occupational health and safety, Metalsider obtained ISO 45001 certification in 2020. Furthermore, its focus on the environment and the reduction of CO2 emissions drove their 'Green Steel' Project in 2013, which led to the installation of 1 MW of solar panels and the reduction of electricity consumption from the national grid by more than 35%.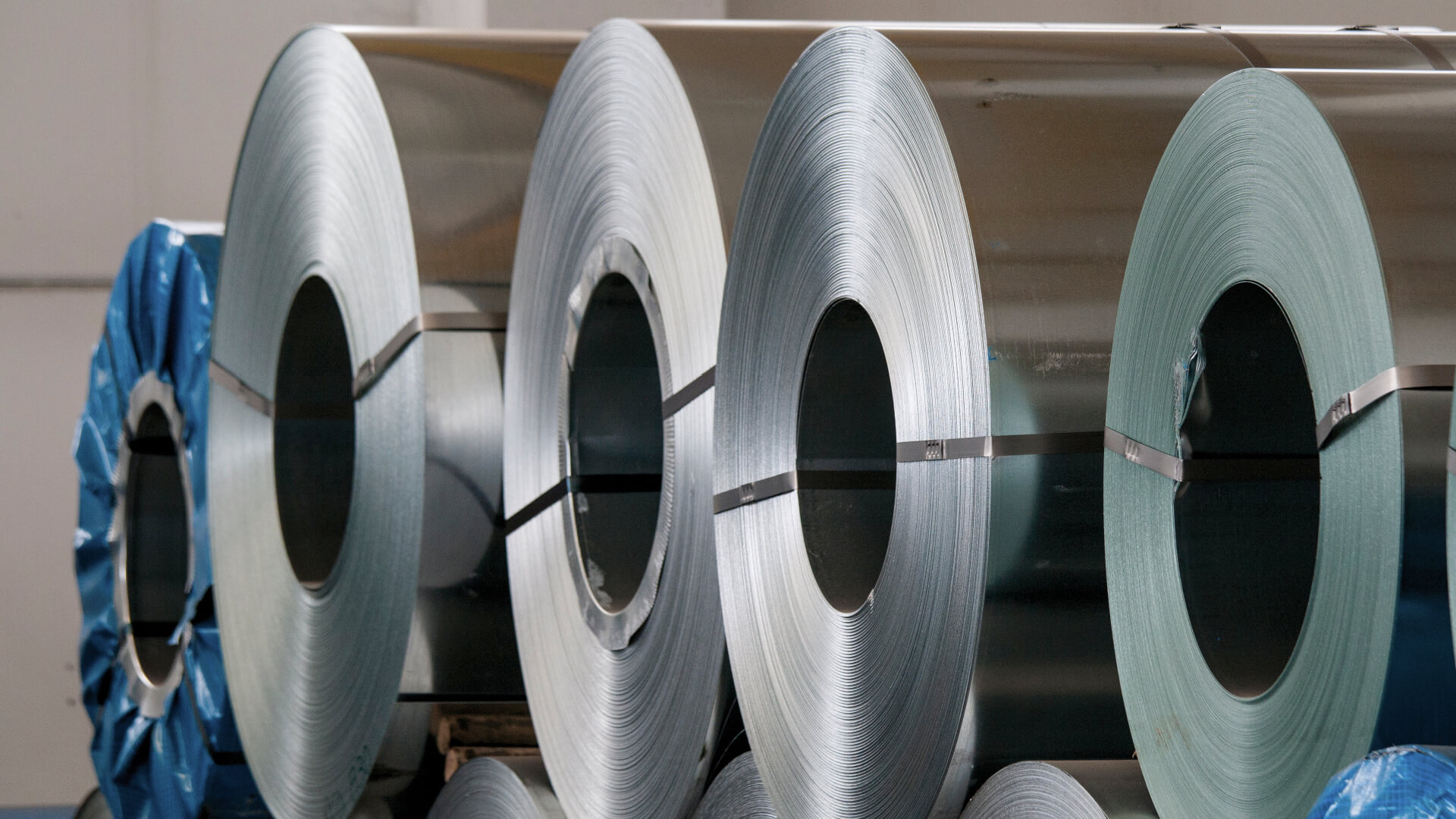 Sidermed S.p.A. has been operating as service centre for flat steel products for over 35 years in an important industrial site of 14,000 m² on an area of over 23,000 m² .in Mordano di Imola. It is located only 6 km from the A14 motorway and 40 km from the iron and steel port of Ravenna, exactly in the heart of the metal industry in the centre-north of Italy, an area with a very high industrial density.. The production capacity exceeds 150,000 tonnes per year, supplying a very wide range of flat, pickled, cold-rolled, electro-galvanised, hot-galvanised, aluminised, Aluzinc®, pre-painted, plastic-coated, and colaminated steel products in different types of structural, forging, and high-strength steels. The company operates technologically advanced equipment:
Web cutting lines to produce strips from 0.25 mm to 6 mm thick and 15 mm to 1,800 mm wide; flattening lines to produce flat sheets from 0.3 mm to 6 mm thick, up to 2,000 mm wide and up to 12 m long.
Automatic strapping machines for strips and shears from 0.3 mm to 3 mm thick, width from 70 mm to 1,500 mm, length up to 3,000 mm.
All equipment is strictly monitored by specialised maintenance staff in order to ensure maximum efficiency, quality of cutting, slitting, centring and flatness, in order to meet the strictest tolerances required by customers.
All production processes are monitored, tracked, and certified to guarantee high-quality products in full compliance with ISO 9001.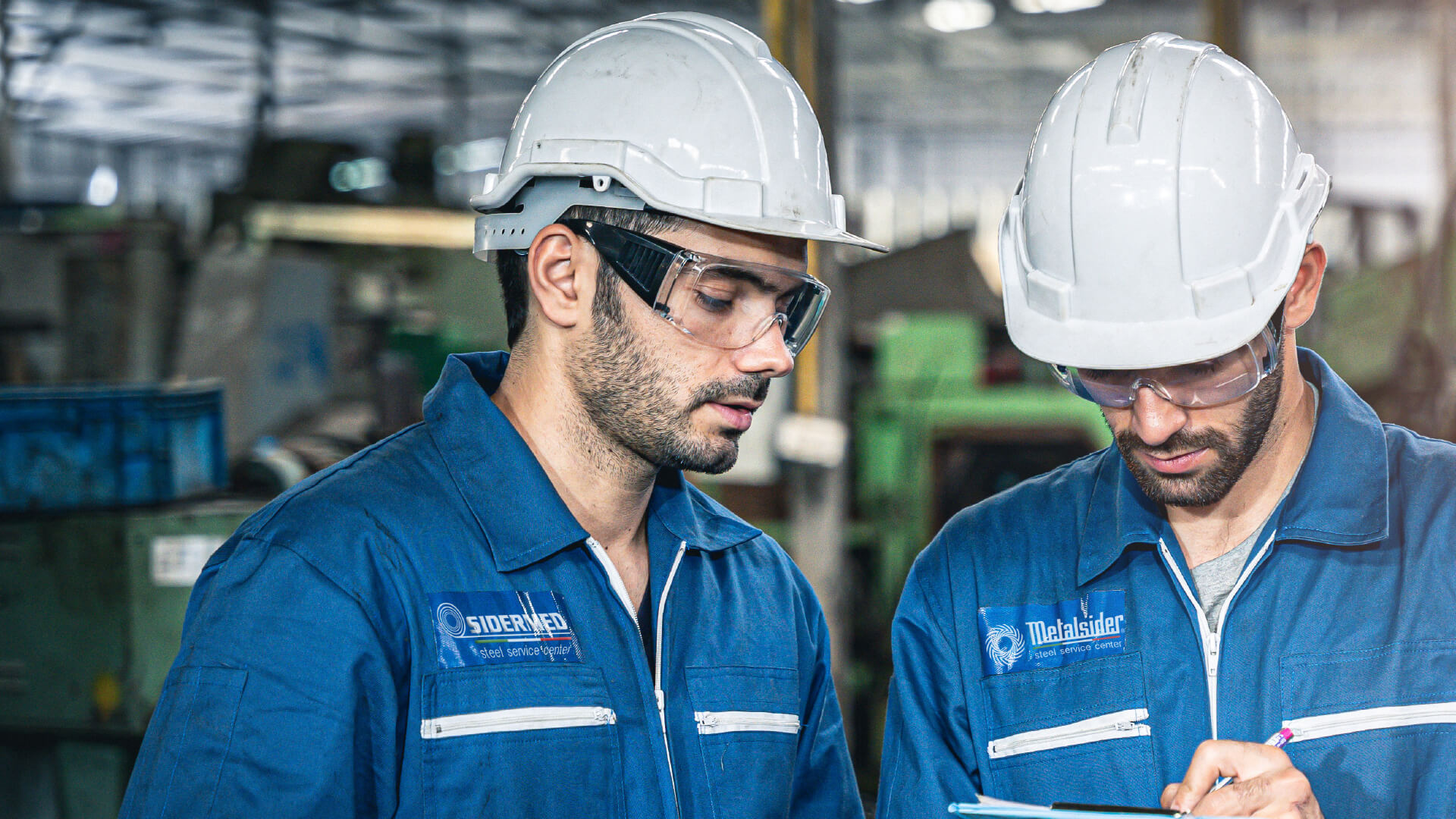 Sidermed is able to test each product at every stage of the production cycle thanks to a state-of-the-art laboratory equipped with the most advanced equipment for chemical, mechanical, metallographic and attitudinal tests on materials. Over the years, Sidermed S.p.A. has built and consolidated important relationships with leading national and international flat-rolled product manufacturers. Thanks to these partnerships, we can offer the widest range of customised solutions at the highest quality standard. This is why, to-date, Sidermed is recognised as a supplier and reliable partner to the most prominent companies in the household appliance, automotive, metal stamping, shelving, profiling, furniture and metalworking industries in general. Quality, Reliability and Service are the core values that guide the Sidermed Team in its activities every day.
SIDERMED QUALITY
STANDARDS

108
employees

88000
m² of production area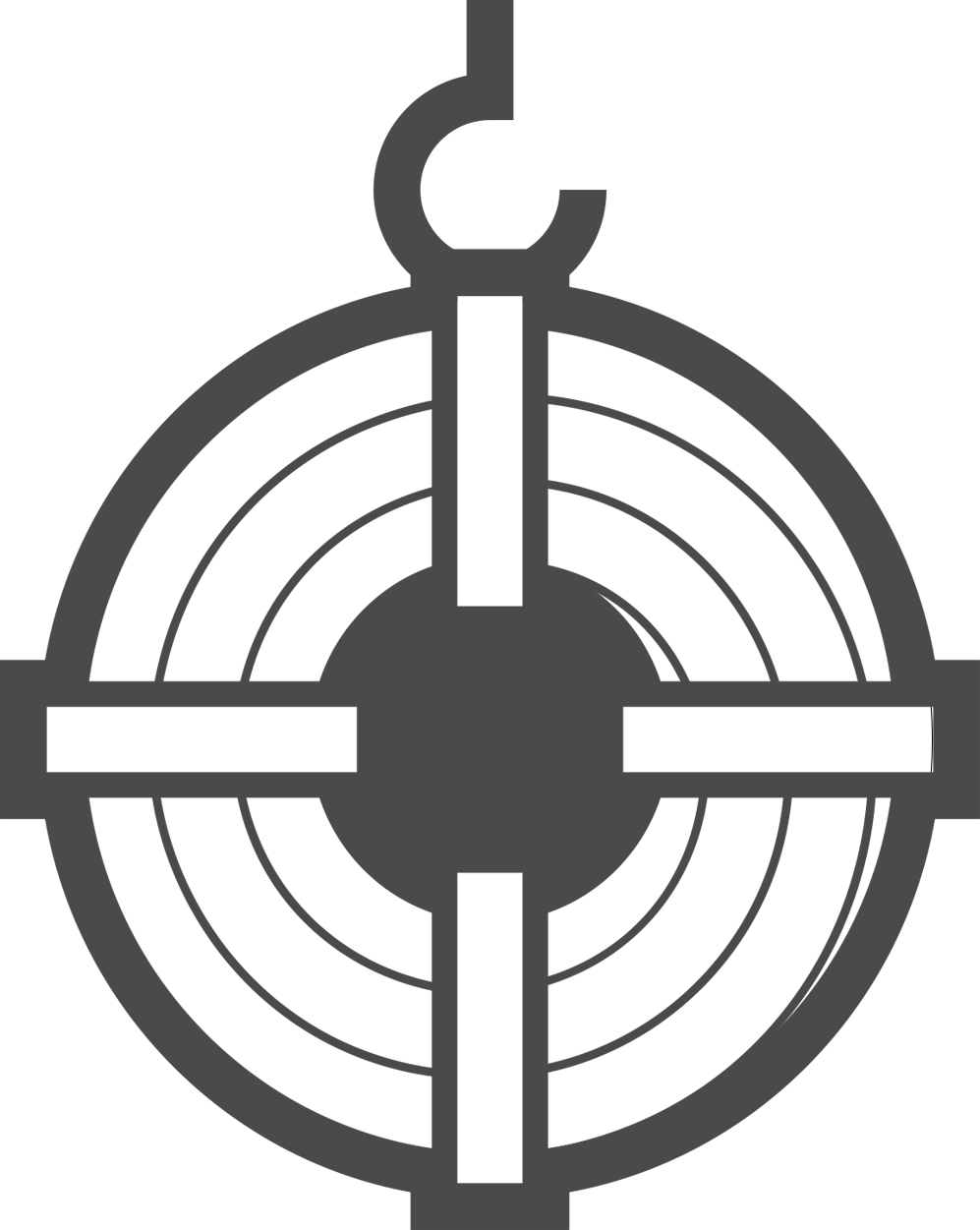 270000
tons of steel produced every year

200
metres from the docks of the Ravenna port (Metalsider S.p.A.)

Metalsider S.p.A.
Via Piomboni, 3 48122 Ravenna RA
+39 0544 434111
+39 0544 434133
P.Iva 01136730395
C.F. 01937650362

SIDERMED S.p.A. single member company
Via dell'Artigianato, 25 40027 MORDANO (BO)
+39 0542 51468
+39 0542 52525
P.Iva IT00579101205
C.F. 02451530378